ELEMENT HS | Senior BOM
The Seniors had a blast this past Friday-Sunday at Senior BOM, which was our prom-alternative for Alameda High.
When they arrived at Sierra Lodge, the first thing they did was hit the courts for some intense rounds of late-night basketball! Then, if that wasn't action-packed enough, they watched the movie Edge of Tomorrow until the early morning hours of 5AM!
The next morning, they had a scrumptious breakfast and drove to Sand Harbor. Under the clear blue skies, they spent a good chunk of the day kayaking on the sapphire-crystal waters, rock-hopping, taking naps, sunbathing, eating snacks, and enjoying the beautiful weather. One Senior described it as one of the most relaxing and rejuvenating times of the year!
Afterwards, they headed back to Sierra Lodge for a GOURMET hotpot dinner of epic proportions (quite literally)! Sufficiently stuffed, they played cards, laser tag, board games, and generally just enjoyed each other's company until lights out.
Talk about a sweet way to close out Senior year! We hope you guys feel refreshed!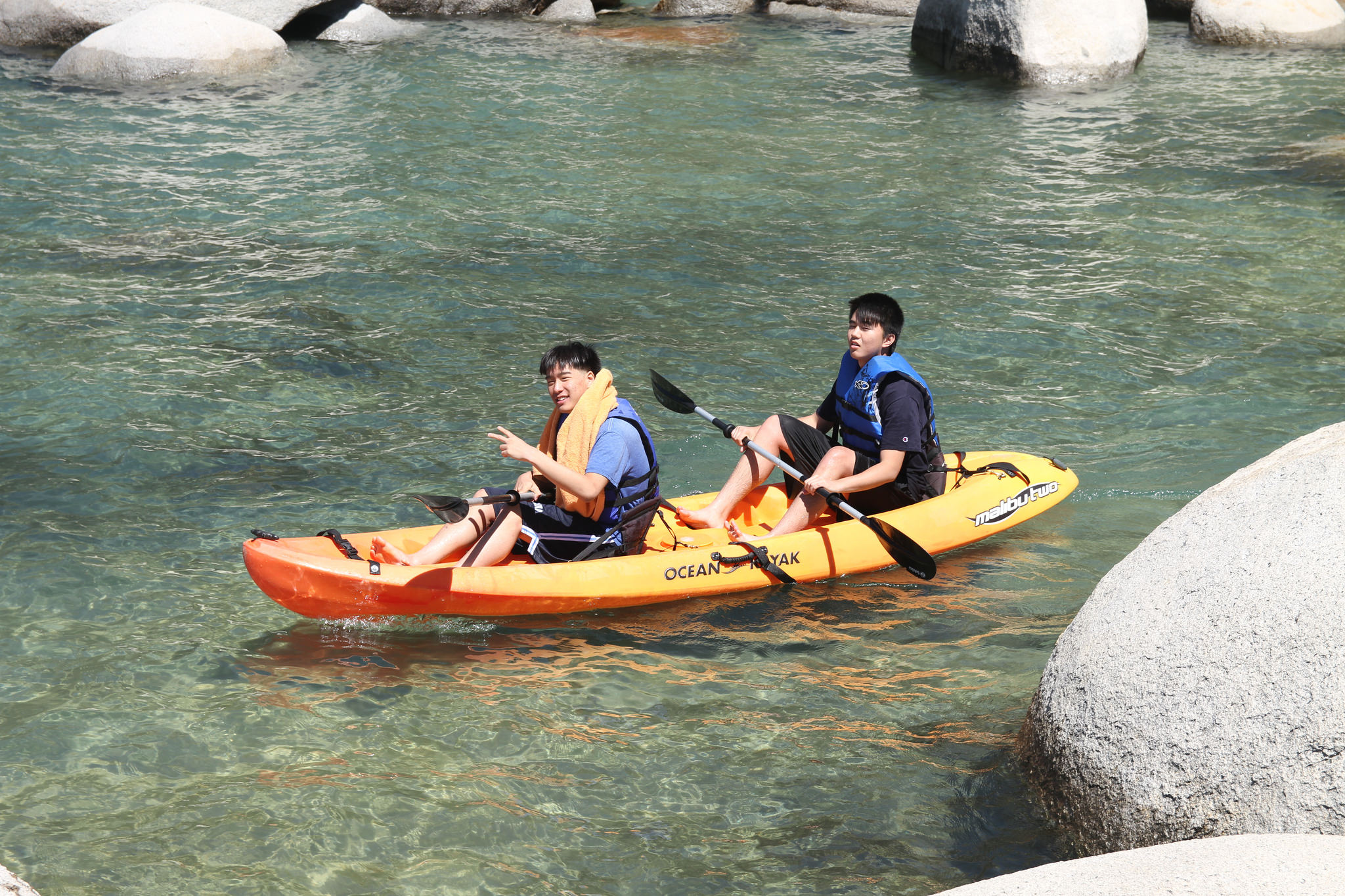 Looking forward to the next BOM!
- Janet